Amanda over at
Surviving the First Year
was so thoughtful and kind to give me a blog award! Thank you so much!
The Libester Blog Award is a special award for blogs with less than 200 followers that deserve more recognition. There are a few rules and heeerrrreee they are.
1. Copy and paste the award on to your blog.
2. Thank the giver and link back to them.
3. Nominate five other bloggers and let them know by commenting on their blogs.
Now for the blogs that I'd like to nominate: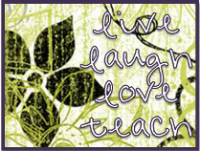 1. Claire at
Live, Laugh, Love, Teach
! She is my partner in crime at work ( we share a classroom). Her blog is a blast! It's not only cute teacher things but tales as a new wife and educator!
2. Endless Pinabilities! This is a great group of teachers who LOVE Pinterest. We have blended two great things together: blogging and our addiction to Pinterest!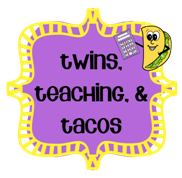 3. Elisabeth over at
Twins, Teaching, & Taco's.
She has twins and they are just the cutest little girls! She is a fellow teacher and her blog has tons of great stuff on it!
4. Kimberley over at First in Maine is a fellow teacher. She has a great blog that includes teaching, family and her love of literacy, reading and writing!
5. Sarah over at
Teaching is Colorful
! She is a fellow Title 1 teacher waiting for a classroom to call her own! She has tons of great ideas on her blog!