ok............I have been busy doing things I shouldn't be! I have been creating new products for my store. I don't really have a classroom to get ready for, since we are still in the process of moving everything into my new room. Being a Title 1 Teacher we don't start with kids until the 2nd week of school. This year the 1st, 4 weeks of school I will be working on MEAP & NWEA Prep for 3rd & 4th grade students. Then I will transition into working with K-4 for the rest of the year.
Here are 2 of my newest games! Dolch Sight Word Bingo! They are avalible in my TPT & TN Stores!
My partner in crime Claire over at
Live, Laugh, Love, Teach
has moved onto a full-time teaching position. I am very happy for her but very sad that she had to leave me. We worked great along side one another and it was like she just came in and knew what to do!! I am going to miss her!!!!
**********************************************************************
I'm linking up for Sunday Social ! Click the picture below to link up tooo!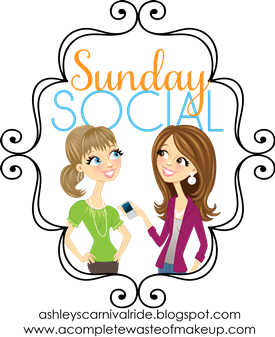 1. What was your favorite trip/vacation/activity this summer?I have to pick just one? We spent a lot of time camping this summer. But my favorite had to be our camping trip to Gaylord, MI! We were able to go wine tasting in Traverse City at some AMAZING wineries!!

2. What was your favorite outfit look of the summer/clothing item?
Just a basic t-shirt and shorts! I lived in them all summer long with flip flops or sandals!

3. What is one thing you wish you had gotten to do this summer?
Visit Mackinaw Island. We went up to the bridge but we didn't have enough time to go to the island! There is always next summer!!

4. What was your favorite song of the summer?
Home by Phil Phillips
Call Me Maybe by Carly Rae Jepson
One More Night by Maroon 5
Payphone by Maroon 5
What Makes You Beautiful by One Direction

5. What was your favorite movie/tv show of the summer?
Deadliest Catch
Diners, Drive-in & Dives
********************************************
Tonya is having a HUGE giveaway!! Head on over and check it out!!!