I am linking up with Teri at A Cupcake for a Teacher, April at A Modern Teacher and Miss Kindergarten.Here is My Summer Bucket List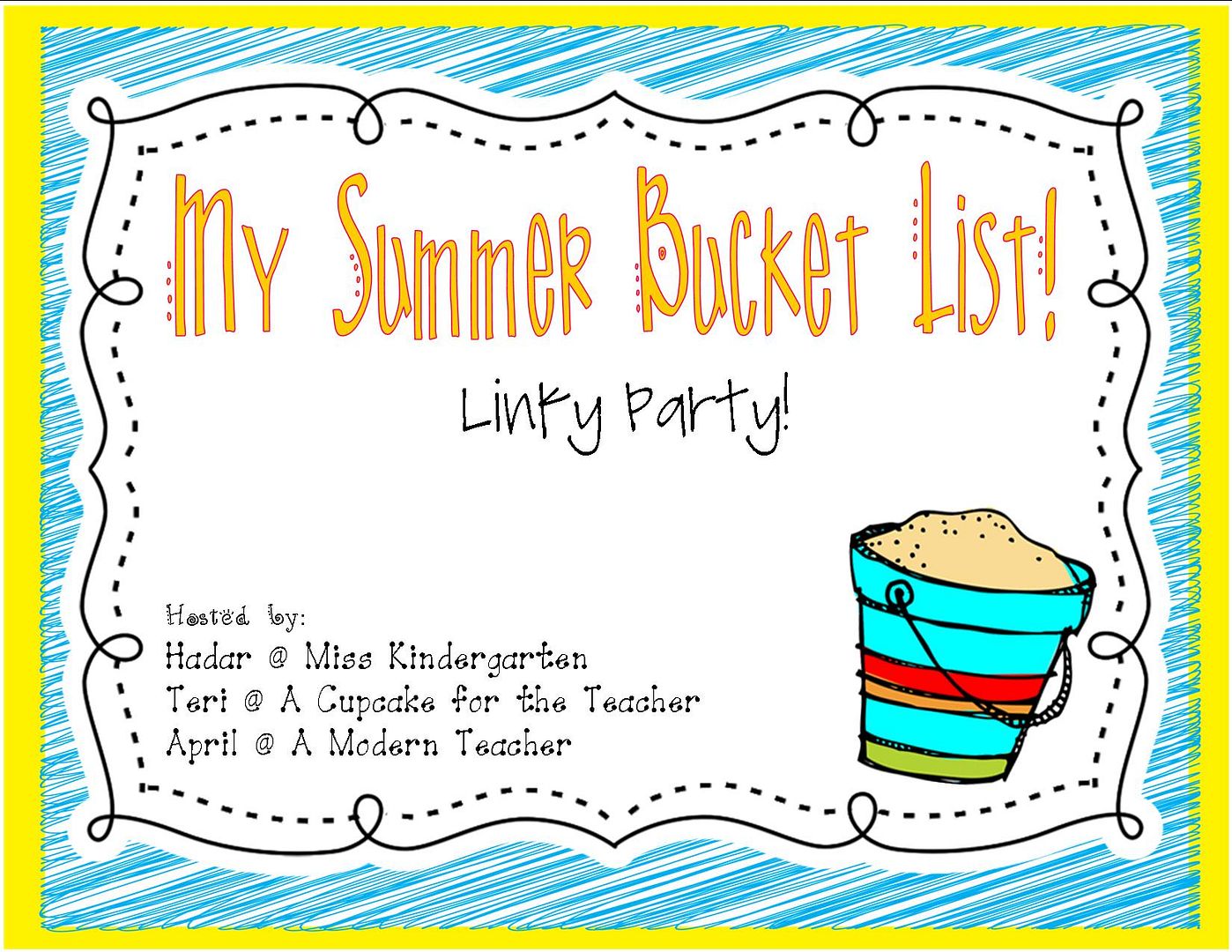 1. Make Classroom decorations for next year. I love the Rainbow Collection over at Schoolgirl Style. She has some amazing classroom set-up's over there. I Love the poms hanging from the ceiling!
2. Finish installing our new fence, and get the pond at least started this year.
3. Finnish organizing my classroom library. Since I do Title 1 intervention. I keep it at home.
4. Spend time with my family camping, fishing, and boating.